Why Choose TKR Engineering Drilling Tools Rental Services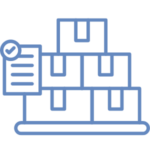 Large Inventory of Bottom Hole Assembly Equipment
TKR Engineering offers an extensive range of BHA equipment that can be supplied in both steel and non-magnetic material. We are able to cater to your needs of different equipment.
This includes:
Drill pipe (Range 2 & 3 and high torque connections) – 2-7/8" to 5-7/8"
Tubing (Range 2) – 1.66" to 5"
Spiral and Standard HWDP – 3 ½" to 6 5/8"
Drill Collars – 3 1/8" to 9 ½"
Steel and Non-Mag Drill Collars – Slick,
Spiral and Flexi – 4 ¾" – 9 ½"
Steel and Non-Mag Integral Stabilizers – 4 ¾" – 36"
Steel and Non-Mag Float Subs – 4 ¾" – 9 ½"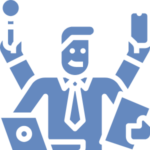 Experienced Drilling Tools Coordinator
We have an experienced drilling tools coordinator that will be able to assist you in identifying the most suitable equipment for your projects. They have a lot of experiences in liaising with different principals and clients, so rest assured that we will ensure the smooth-sailing of your rental process.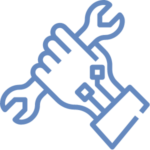 Proper Equipment Maintenance
Here at TKR Engineering, we make sure that our drilling tools are properly maintained, ensuring that the equipment you rent are always at top-notch condition when you decide to rent from us.
Good Safe Keeping of Equipment
We have multiple spacious warehouses for our equipment, ensuring that our equipment is properly stored and would not be damaged, as always as not cause hazard to our employees.
Get in touch with us to resolve any inquiries you may have regarding our drilling tools rental service.