Our containers, skids and racks are designed and fabricated according to EN12079 standards with annual TUV Nord inspection and re-certification
Multipurpose Usage Container
TKR Engineering supply containers for short-term, mid-term and long-term rentals. These containers may be used for various scenario such as the following:- temporary storage, construction sites, marine/shipping use and etc. Our containers, skids and racks are designed and fabricated according to EN 12079 standards with annual TUV Nord inspection and Re-certification to ensure our equipment are fit for Onshore/Offshore use. The methodology of using steel containers is progressively embraced for being moderate way of erecting a building structure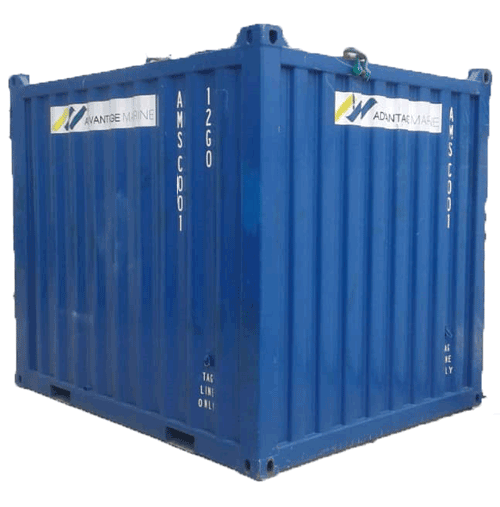 We provide 20′ dry container, totally enclosed and weatherproof, with stiff side walls, floor and having at least one of its end walls prepared with doors meant for the transportation while on a vessel.

Rubbish skip have been designed and manufactured in accordance with  TUV 12079. The units are supplied with certified slings and shackles as of standard. All units are stackable where deck space or yard space is at a premium.
The gas cylinder rack allows secure transportation and storage of industrial and respiratory gas bottles for a wide range of offshore applications.
The freezer or chiller mostly use for food supplies to ensure those fresh and frozen dry food stay fresh during the logistic process.