TKR Engineering pipeline engineering have the experience and expertise to every type of pipeline project, whether onshore or offshore, industrial or commercial
Pipeline Engineering Expert
TKR is a full service pipeline system contractor firm with expertise to manage and implement any part of a pipeline or associated facility projects. From concept through commissioning, we have the personnel to consistently deliver high quality services.
Pipelines provide a vital service, and concern for the safety and welfare of the public have always been a focus. For the professional to effectively serve the public, risk management programs for project and public policy decision-making, condition and vulnerability assessments, pipeline product innovations, and new construction and operation methods are essential.
The following show the essential process in pipeline engineering :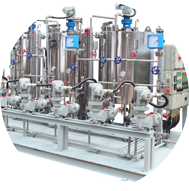 Chemical Injection Skid or CI Skid inject exact amounts of chemicals and reagents into a system at required temperatures, pressures and flow rates.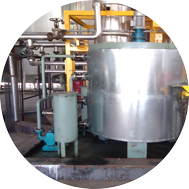 Waste Disposal Tank are consist of series of pipeline and tanks to processed the waste or unused material before able to be released to the environment
"Our pipeline engineering encompass onshore and offshore industries to maximise our skill and field experience  "