TKR Engineering is one of the engineering firms in Miri that provides civil engineering services. Civil engineering is definitely one of the most common engineering services you can find. Many industries need civil engineering for various reasons.
You can find industries that commonly need civil engineers and their services. Especially in the oil and gas sector, construction sector, and many more. It's one of the most sought-after engineering categories across many industries.
However, keep in mind that the supply and demand of each engineering categories differ from country to country. It also depends on the supply and demand internationally, regionally, and locally. That means, sometimes there may be a spike in needing a civil engineer. Some other time, the country or region may not need any civil engineers at all.
What Civil Engineers Do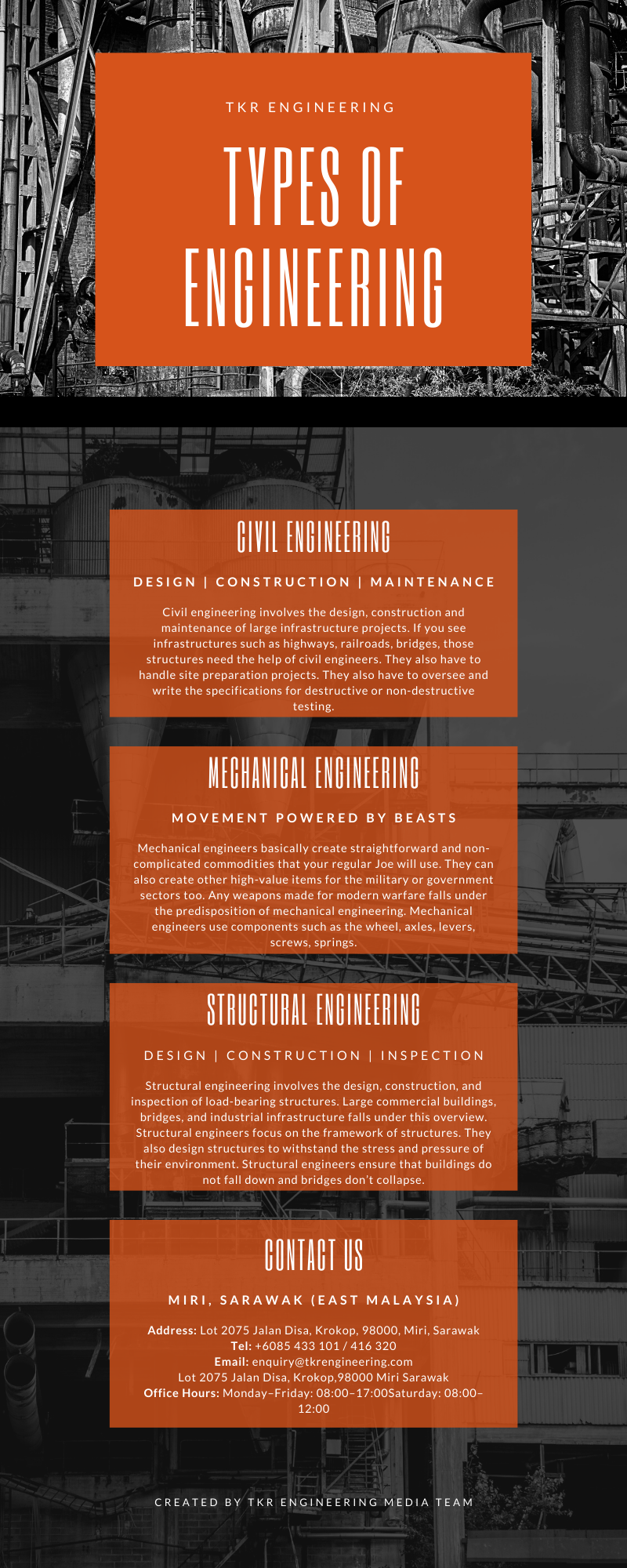 Civil engineering is not all about fancy buildings. Although it's true that civil engineers are responsible for some of the most jaw-dropping infrastructures in the world. Infrastructures such as the Sydney Opera House, The Shard, among other famous landmarks.
However, civil engineering is also about maintaining and adapting the infrastructure that we use on a daily basis – our roads, railways and bridges; energy and water supply; waste networks and flood defences. Civil engineers have to maintain those infrastructures running effectively and adapt it to meet challenges, such as population growth, climate change and natural disasters.
They must also find creative ways to deliver the infrastructure as needed when there is little money in the bank to pay for it. In simple words, civil engineers have to come up with solid solutions to complex problems and implement them accordingly. They literally shape the planet we live in. There are many different specializations within civil engineering, including environmental, structural, municipal, transport and geotechnical.
There are two kinds of civil engineering within the various specialisms:
Civil engineering consultants who emphasise on design work and generally spend more time in the office or working with their clients.
Civil engineer contractors who are more involved with keeping an eye on the physical construction and are usually based on-site.
Both are challenging environments, and all civil engineers are needed to be innovative and logical individuals. Other indispensable attributes civil engineers need include: creativity, versatility, a problem-solving mind, and the ability to understand the bigger picture and to cooperate with a number of other professionals.
Civil Engineering Characteristics
Civil engineers need a broad skill set. One of the most critical rudiments to succeeding is project management. Some plans can be drawn in relative remoteness; however, it is bringing plans to life that needs a team. A civil engineer is the leader of such a team. Where team members' individual work encounters with that of others, the civil engineer makes sure it all fits together.
All the skills that have to be taken to any project have to be applied to public works projects. Civil engineers hold others accountable while making sure that a public works project is completed on time, on budget and up to quality expectations. 
Civil engineers are supposed to be good problem solvers. When documented plans do not go hand in hand with reality, civil engineers will then devise solutions that keep within a project's framework. They answer questions about the ongoing project when those performing parts of the project need clarification.
Civil Engineering Services: In Need of Solid Skills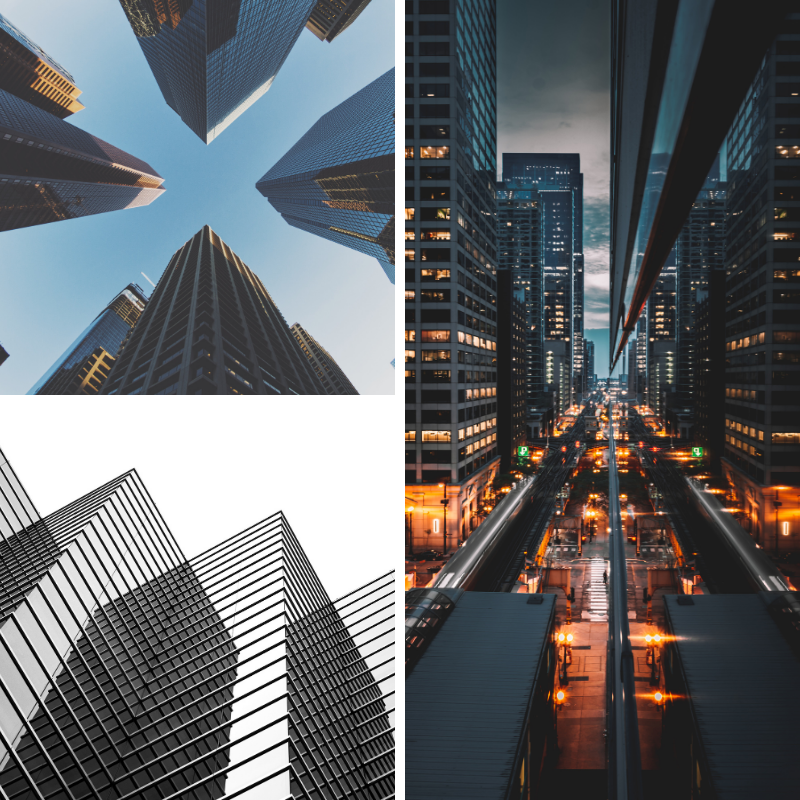 The ability of advanced mathematics is essential to civil engineering. Geometry and calculus are clear necessities. For obvious reasons, computer programs can solve equations in a matter of a few seconds. However, civil engineers must know what those figures entail and apply them to plans. Laymen and regular people outside the core group working on a public works project do not understand these mathematical areas to the extent any civil engineers do. However, those who make conclusions about a public works project's direction understand business math.
Civil engineers offer cost estimates and devise budgets. They need acceptance from decision-makers on the finance side of things. This is so that they can actually put their geometry and calculus skills to creative use.
Engineering projects often have many governmental units involved. Work on an interstate highway can involve entities in federal, state and local governments. On some projects, there can be more than one government organization that provides financial support. Designated officials and public administrators pay more attention to projects they support financially than to those merely occurring in their geographical proximity. For example, a city council is aware of road projects going on in the county, however, they are involved in road projects within the city limits.
Conclusion
Civil engineering is definitely one of the most important engineering branches in the engineering sector. People need them to build infrastructures, buildings, and much other construction works. If you ever need civil engineering services in Miri, TKR Engineering is ready to help, provide, and work with you accordingly.
Articles That May Interest You
Steel Maintenance and Engineering